Auctioned Spanish offers against inflation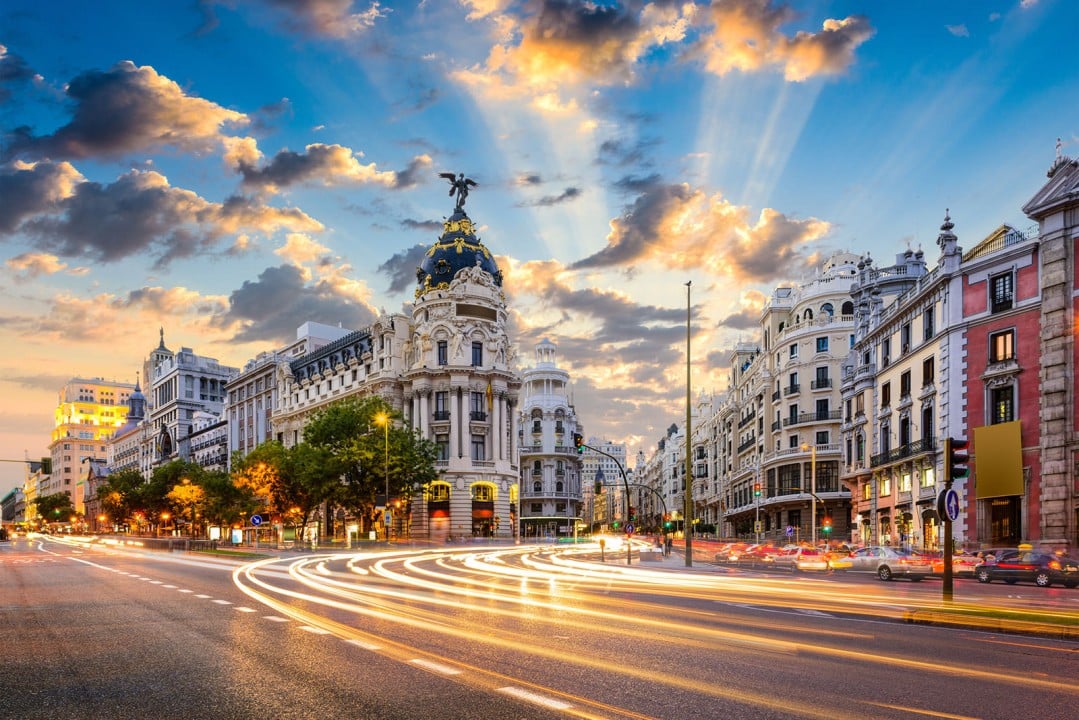 As inflation blows through previous records in Europe, investors are turning toward a tried-and-tested asset class – real estate. It is a traditional refuge from inflation, with prices that can outpace inflation and rental income that can be adjusted upwards. Not to mention that in today's environment, with real estate buyers worrying about ballooning construction costs, falling supply, and rising financing costs, there is also a sense of urgency to lock in purchases before it's too late.
However, as investors search for opportunities across Europe, there is one sector most have likely overlooked – auctioned single asset sales in Spanish real estate. There are very good reasons why this niche corner of the real estate market could provide investors with the best of both worlds: lower risk and higher returns. To begin, we'll take a step back to look at the bigger picture and ask – why Spanish real estate in general?
Spain is in the Middle of a Real Estate Boom
While home sales and pricing in Spain saw a sharp but swift drop due to the pandemic, the latest data shows they have already surpassed pre-pandemic levels. This is likely just the beginning, with most analysts concurring that the sector will only keep growing in strength in 2022. CBRE, for instance, sees strong momentum across residential and logistics sectors, noting that 2022 is beginning with "excellent expectations".
While this is largely driven by the overall economic recovery in Spain, a few additional factors are lending further support to this positive trend:
Foreign investment is returning to Spanish real estate, with property purchases by expats

rising by over 40%

in the second half of 2021 compared to 2020.
Its newly passed "right to housing" law, which empowers regional governments to enact rent controls for select properties, are paradoxically projected to result in a

reduced housing supply and higher prices.
Perhaps most importantly, residential and logistics property prices remain

below their peak in 2007, implying the boom has much further room to run.
Of course, this is not to say the Spanish real estate market is without its risks. Chief among these is rising interest rates, which would result in higher mortgage costs and potentially cool property demand. While the European Central Bank has been much less aggressive than the US Federal Reserve, for now, the market is already betting it will hike rates four times by March 2023 to help curb surging inflation.
So, how can these risks be managed? The answer – by focusing on a market where one can buy high-quality properties at prices far below their intrinsic values.
Opportunistic Spanish real estate provides a crucial margin of safety
In investing, the difference between an asset's price and its intrinsic value is its margin of safety. The higher this margin of safety, the lower the downside risk.
In the Spanish real estate market, with access to the right networks, it is possible to purchase high-quality assets at 20—30% below current market values via auctions. The key is to focus on the "sweet spot" of smaller-ticket real estate properties. These tend to be too small for the big institutional investors to care about – but too large for most retail buyers.
Such a discount would imply buying these properties at prices equivalent to those after the bursting of the Spanish property bubble in 2013—2014. This is a substantial margin of safety that can help protect investors even in worst-case scenarios – like a possible stagflationary recession. Couple these lower purchase prices with the current surging demand for Spanish real estate assets, and therein lies the potential to reap double-digit net returns.
A steady pipeline of under-the-radar opportunistic assets
On top of that, there is also a steady pipeline of discounted assets coming into the market. Spanish banks are under pressure to improve their balance sheet liquidity and they need to dispose of their non-performing loans (there are an estimated EUR 83bn of such loans on balance sheets).
Further, the country's largest "bad bank", which took over more than EUR 50bn worth of real estate loans from lenders, is bound to dissolve in 2027. It's running out of time to liquidate its portfolio. The pandemic's negative effect on loan quality has only ratcheted up the pressure on the banks to dispose of these assets.
As such, there are a lot of motivated sellers on the market. However, the average investor is largely unaware of these discounted assets coming to the market. Regardless, judicious asset selection is critical, as not all these assets are a worthwhile investment. Sometimes, they're cheap for a good reason.
Our process for singling out opportunities in Spanish real estate
At Alte, we've partnered with opportunistic asset specialists InverActiva to offer select opportunities in this overlooked niche to our users. Our target is to flip these assets within 12 to 24 months – selling them in an ordered marketed sales process at a slight discount to market value.
To achieve this target, we will purchase select high-quality assets directly from insolvency proceedings, banks, international funds, and debt servicers. We can do this thanks to our partnership with InverActiva, which has 25 years of experience in this area and a strong local presence. Everything will be carried out without leverage, allowing for additional downside protection and an attractive risk-return profile.
In order to realise a return within one to two years, speed of execution – without sacrificing rigorousness of asset screening – is essential. That's why we also have a dedicated team of over 20 in-house experts thoroughly vetting the deal pipeline to select the highest-potential assets.
Our team will filter almost 3,000 opportunities each month, with only two to four making the final cut. That way, we ensure our users will only be exposed to deals with the best chance of hitting our annual return targets.
Bringing you niche real estate strategies you won't find elsewhere
At Alte, our focus is on niche strategies that require a blend of both sector expertise and a hands-on approach to execute. This is where we believe we can add the most value for our users – and this opportunity in discounted Spanish real estate encapsulates our philosophy.
Interested in learning more? Sign up here.